New Slipway Planned for Portrunny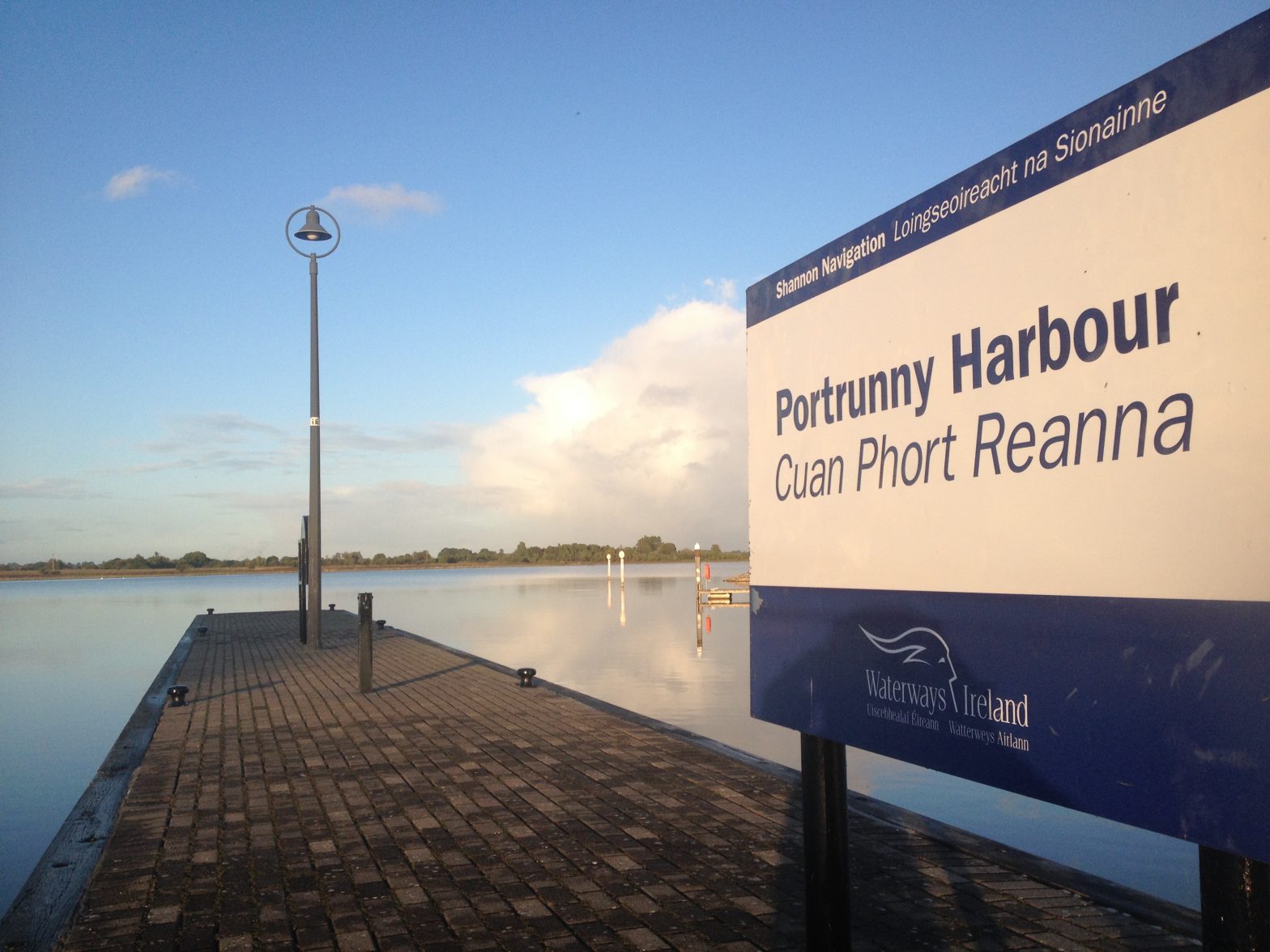 Roscommon Co Council recently received part funding under the Towns & Villages Renewal Scheme for the provision of a new slipway at Portrunny. It is anticipated that these works will be carried out and funded in conjunction with Inland Fisheries Ireland and Waterways Ireland. This is a critical piece of infrastructure for the future of Portrunny as a water amenity.
On 11th December 2017, Sean Kyne TD, Minister with responsibility for the Inland Fisheries Sector welcomed the award of funding, to the value of €2.2m, by Inland Fisheries Ireland to 115 angling development and conservation initiatives as part of its National Strategy for Angling Development, Salmon Conservation Fund and Midlands Fisheries Fund.
Roscommon County Council have secured €50,000 under the National Strategy for Angling Development Fund towards the new slipway for Portrunny. Portrun Development Association welcome this allocation from Inland Fisheries Ireland.
Project update - On 23rd November 2018, Roscommon Co Council granted planning permission to Portrun Development Association for the construction of a boat slipway and associated works at Lackan TD, Portrunny, Co Roscommon. Subject to full planning permission being granted, it is anticipated that the site works will commence in Spring 2019.
Feasibility Study for Portrunny Amenity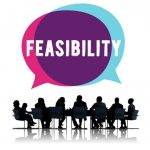 Under the current LEADER Programme 2014-2020, Portrun Development Association have received funding to carry out a feasibility study with regard to developing the amenity at Portrunny. A key part of this study will look at the feasibility of Portrunny Amenity and Recreational Centre in short PARC.  PARC will be a multi function building to support the amenity at Portrunny and water based activities on Lough Ree.
The feasibility study will be useful to determine the viability of the idea behind PARC, such as ensuring the project is required and technically feasible as well as economically justifiable. The feasibility study is due to commence shortly and will involve consultation with the local community, users of the amenity and government agencies along with private enterprise.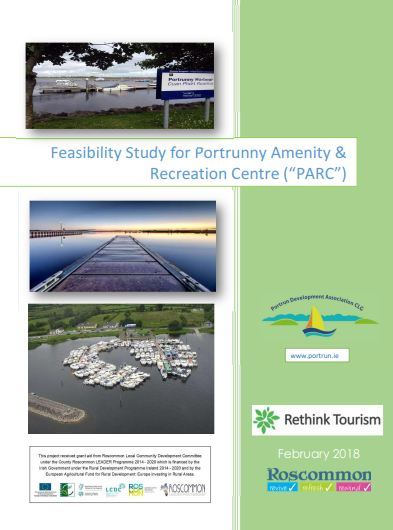 Feasibility Study for Portrunny Amenity & Recreational Centre- Part 1.
On Tuesday 20th February 2018, local residents and members of the public attended the public consultation on the Feasibility Study for Portrunny Amenity & Recreational Centre (PARC) commissioned by Portrun Development Association in conjunction with LEADER Roscommon and Roscommon Co Council.
A massive thank you to everyone who attended and gave their support and positive comments.
Please click on the following link to view the Feasibility Study for Portrunny Amenity & Recreational Centre- Part 1. If you have any comments or submissions, can you please email them to james@rethinktourism.ie  or info@portrun.ie on or before 28th February 2018.
Link - Feasibility Study for Portrunny Amenity & Recreational Centre- Part 1.
Portrunny Heritage Trail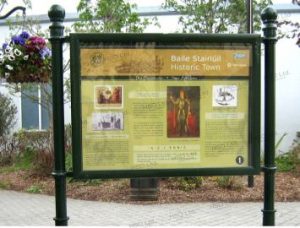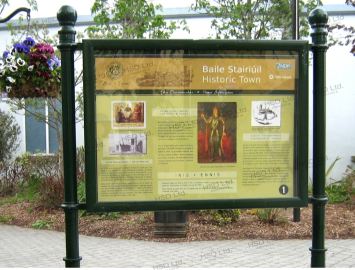 Portrun Development Association were recently granted funding towards the Portrunny Heritage Trail under the Towns & Villages Renewal Scheme 2017. The Portrunny Heritage Trail has also received funding under Waterways Ireland Heritage Grant and the Community Facilities Scheme administered by Roscommon Co Council. Over the last few months our committee have been very busy gathering the information for each of the signs and we are now at final draft. It is expected that the Portrunny Heritage Trail will be launched in early 2018. 
Portrunny Heritage Trail was officially launched on Saturday 13th October by Mr Denis Naughton TD. Full coverage of the launch can be found on the following link Denis Naughton TD Launches Portrunny Heritage Trail