Portrun Development Association unveil the Past, Present and the Future……..
Visitors to the amenity at Portrunny will be greeted by three murals which have recently gone on display. The three murals titled Past, Present, Future were installed in Portrunny which was the combination of the efforts of a cross section of the community. It reflects the heritage of the past, an observation of the present and a concept of what opportunities might lie ahead for the Portrunny amenity. This initiative was kindly supported by IPB Insurance through its Community Engagement Fund.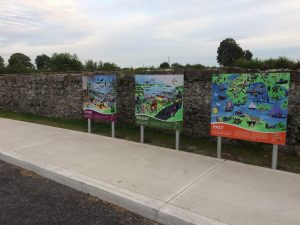 Children from three local schools, adults from the locality and friends gathered on a bright Saturday morning on the shoreline at Portrunny which was the backdrop for the Community Art Day. Enthusiastic participants enhanced the festive atmosphere which is reflected in the completed work. With each theme in mind the participants created murals based on their interpretation of the theme. The theme 'Future' sets our clear community vision for the future of the amenity at Portrunny which includes a fit for purpose playground, new slipway, additional car parking and a multi-purpose building capable of supporting water based activities on Lough Ree. Once completed the murals were manufactured into durable signs which engage visitors to the area due to their intensity of colour and detail.
On a weekly basis the local residents meet in Portrunny and continue to maintain the amenity in partnership with Roscommon County Council. With the assistance of the Tidy Towns and Amenity Grant native trees and shrubs have recently been purchased and planted. PRO for Portrun Development Association commented that 'we are encouraging dog owners who use the amenity to be responsible by ensuring that their dogs waste is removed, likewise all other litter"

Chairperson of the association Mr Gerry Hanlon praised everyone involved in the initiative and commented on the positive partnerships which are being fostered with the local authority and other stakeholders such as Inland Fisheries Ireland and Waterways Ireland. It is hoped that these partnerships will assist Portrun Development Association to achieve the community vision for the future of the amenity at Portrunny.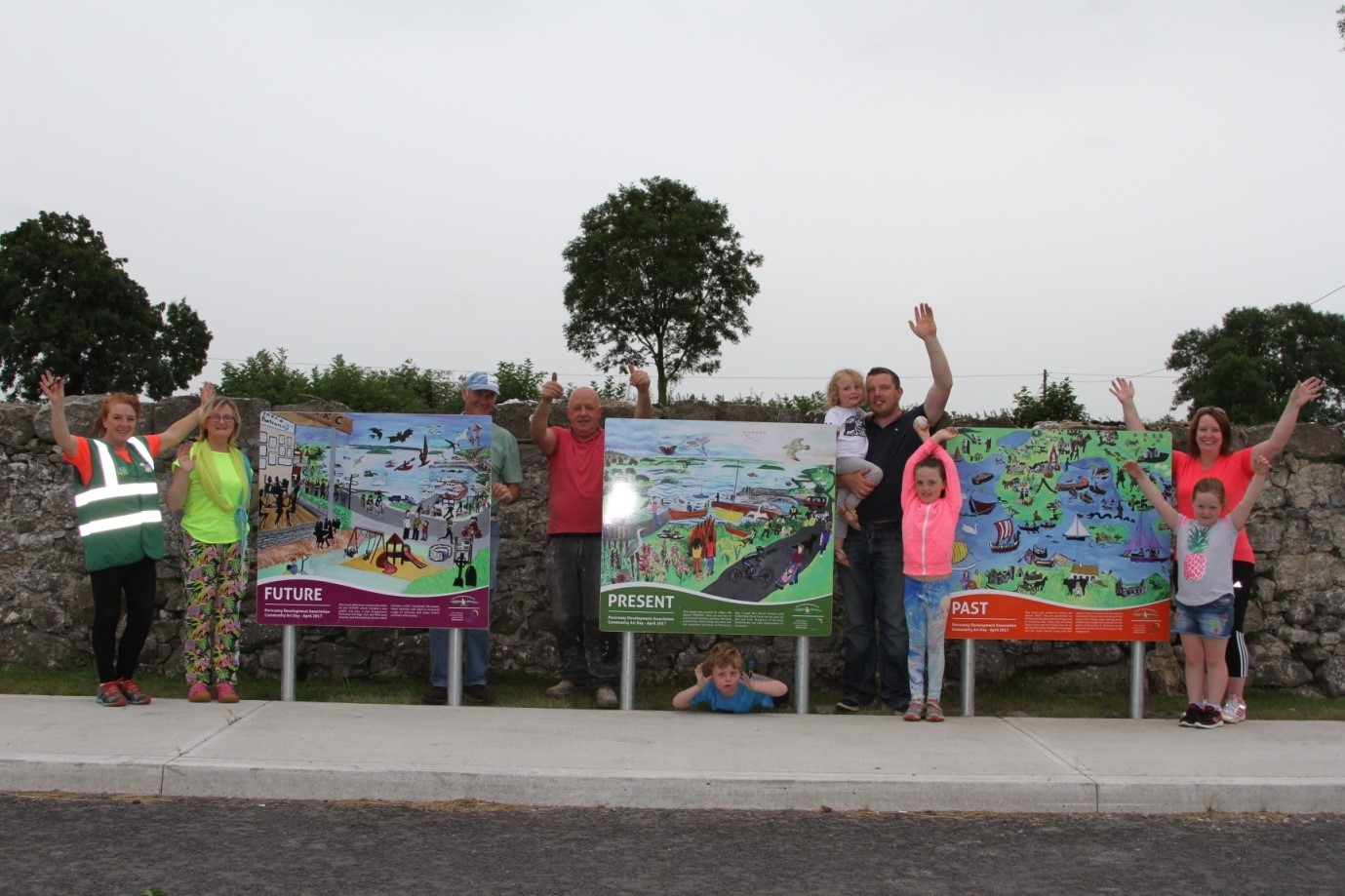 Some of the local community admiring the future.