Portrun – in bygone days by Kay Dunlevy (nee Mugan)
As a child living in Portrun in the 1940s/50s life was very easy-going and to a child – fun. For those readers who do not know, Portrun is a small rural enclave on the banks of Lough Ree.
Schooldays.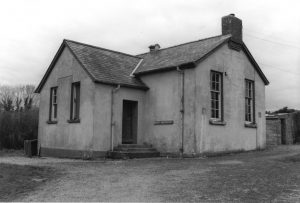 We walked the two and half miles to Shannon View School every day and of course back home at the end of lessons, we sometimes took a shortcut through some fields if we were running late but it was risky – if we were caught we were in trouble. The school had two classrooms, but when I started there was only 1 teacher, Mrs Wall who came from Knockcroghery, she was a fantastic teacher who brought out the best in us, she taught us to play the flute and formed a pipe band which consisted of myself, 5 other girls and one boy, Paddy McDermott. She also brought in an Irish dance teacher to teach us step dancing.
The dentist from the town clinic came to the school once a year to check the children's teeth, one by one we sat on the hard chair, we were told to open our mouths, to keep quiet and keep still. If you had a bad tooth, he pulled it out, stuffed a lump of gauze in its place without ceremony and then you walked home. To this day I dread going to a dentist.
We cycled to mass in Knockcroghery on Sundays, some families had a pony and trap for family transport. Modern amenities were non existent, we had no phones in houses or of course no TV's and cars were very few and far between. Entertainment was a sing song in the house or a transistor radio.
Portrun was then mainly a farming community, members who as the occasion demanded, helped each other haymaking, trashing or saving the turf for the winter. My memory is of long sunny summer days with each of us as children having our own jobs to do n the farm, my favourite being during haymaking or a day in the bog footing turf, boiling a kettle on an open fire and making the tea in the same kettle (without teabags of course, just loose tea).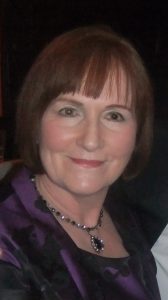 We had one pub in Portrun belonging to the McDermott family -or Macs, as it was known far and wide. Of course men drank in pubs those days, ladies did not frequent public houses. Most of the children's clothes were made by a local dressmaker, one of the Curley girls from Clooncondra who would make the coats etc. Mam would make dresses and knit our jumpers, hats and scarves.
Most of our food was home produced, vegetables and fruit from the land, milk from our cows and butter made from the cream of the same milk in a churn, we children had to a turn on the churn. We all disliked this process, it made our arms ache.
Many of the shops had a bartering system, we got supplies such as tea, sugar and flour in exchange for our potatoes, vegetables and eggs. The Donoghues from Knockcroghery had a mobile shop which went around our area once a week, sometimes we met it on our way home from school and if we had a penny or halfpenny we would buy "blackjack" or a "peggys leg" or a liquorice to share with others (provided they were nice to us of course), sometimes this led to rows which were of course forgotten by the time we arrived home.
Other memories were of dances at the crossroads, i.e. the Cope Wall, of bonfires beside the lake on Bonfire Night 23rd June and on St. Stephens Day, children dressing up as wren boys going to peoples houses to sing and dance and collect money for doing so.
As the years progressed when we got a bit older at about 13 or 14 years of age, we were allowed at night, to go to a ceili in Culleen Hall, those were innocent times.
Kay Dunlevy (nee Mugan)