Monday 11th December 2017: Sean Kyne TD, Minister with responsibility for the Inland Fisheries Sector today welcomed the award of funding, to the value of €2.2m, by Inland Fisheries Ireland to 115 angling development and conservation initiatives as part of its National Strategy for Angling Development, Salmon Conservation Fund and Midlands Fisheries Fund.
Roscommon County Council have secured €50,000 under the National Strategy for Angling Development fund towards a new slipway for Portrunny. Portrun Development Association welcome this allocation from Inland Fisheries Ireland.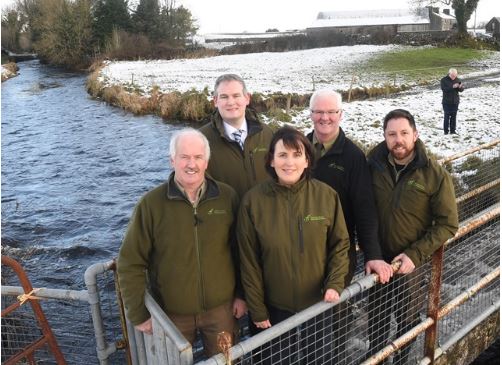 Roscommon Co Council recently received part funding under the Towns & Villages Renewal Scheme for the provision of a new slipway at Portrunny. It is anticipated that these works will be carried out in conjunction with Inland Fisheries Ireland and Waterways Ireland during 2018. This is a critical piece of infrastructure for the future of Portrunny as a water amenity.
Portrunny Development Association also secured funding under the National Strategy for Angling Development for an aquatic sign which will show the biodiversity of Lough Ree and will form part of the Portrunny Heritage Trail  (to be launched in early 2018).