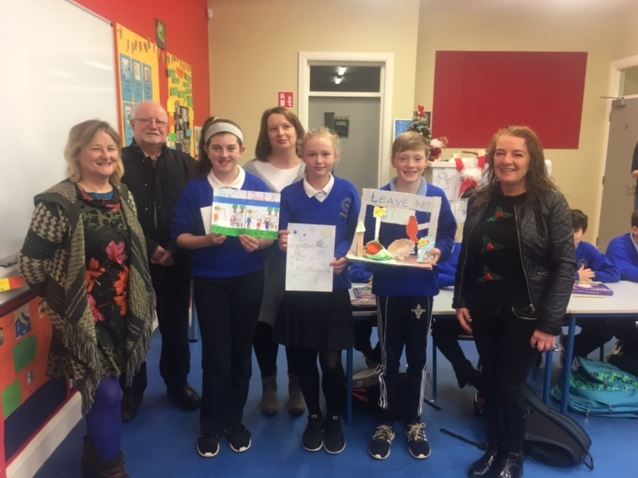 Biodiversity Art Competition at Ballymurray National School
Portrun Development Association recently held an art competition at Ballymurray National School as part of its Biodiversity Awareness Strategy. The students were invited to participate and submit an entry centred on the following themes, Leave no Trace initiative, Hedgehogs & Barn Owls and Irish Bee Keeping.
Portrunny Development Association is currently piloting the Leave no Trace initiative in conjunction with Roscommon Co Council at Portrunny. This initiative will develop knowledge of Ireland's wildlife and biodiversity as well as understanding their role in protecting the Irish countryside. To coincide with the art competition, our association has started a conservation project to create hedgehog and barn owl habitats. It is anticipated that these measures will greatly help the hedgehog and barn owl population.
The students were asked to research each theme and design a picture reflective of their imaginations and thoughts. Approximately 25 submissions were received from the students. The judging panel were extremely impressed with the quality and imaginations used in each submission. Judging was very difficult and the standard was very high.
The winner Gavin was presented with a one for all voucher to the value of €50 and the two runner up winners Lilly and Michelle were presented with a one for all voucher to the value of €25 each. All the students in the school were presented with a selection box for taking part in the competition.
The object of this initiative was to increases awareness around each of the themes and engage with the students of Ballymurray National School. Portrun Development Association would like to thank the students for taking part in this initiative and also to Mr Gately for his help and support in organising the competition.
Portrun Development Association was delighted to receive funding from Roscommon County Councils Local Agenda 21 ‐ Environment Partnership Fund in support of this initiative.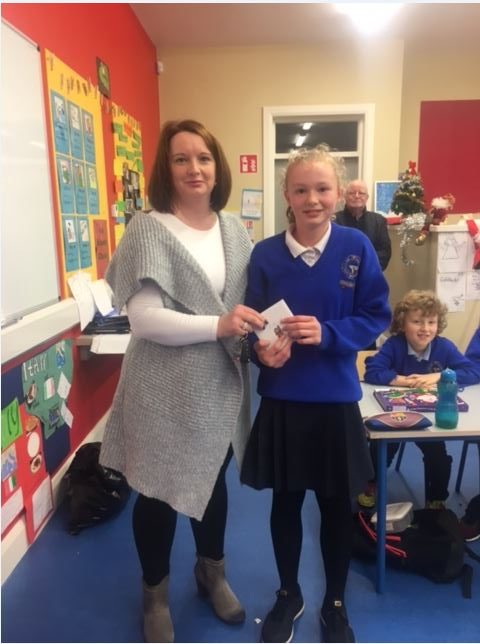 Runner - Up Lilly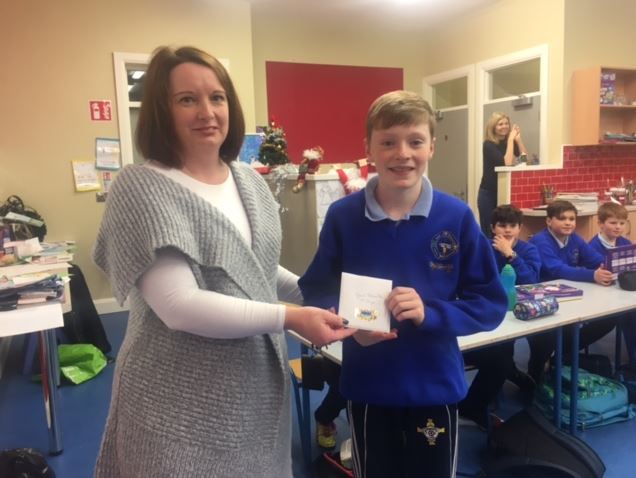 Winner - Gavin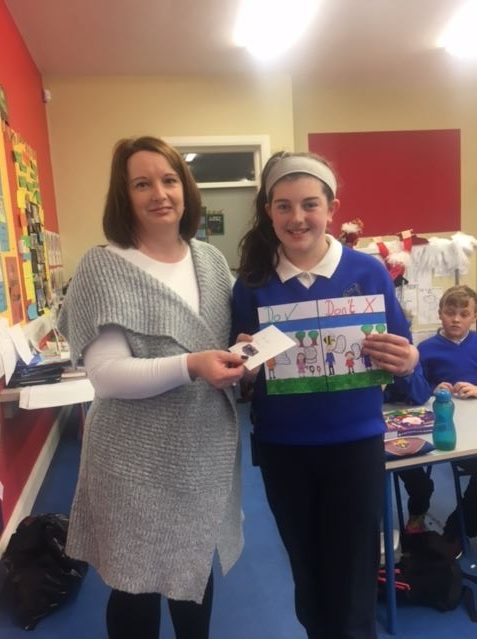 Runner - Up