Portrun Development Association are delighted to announce that we have installed a AED (Automated External Defibrillator) for Portrunny and the catchment area. The AED is located on the external wall of the Waterways Ireland toilet block at Portrunny.
This AED and heated cabinet were funded with the assistance of Lecarrow Benevolent Fund and Roscommon Co Council under the Community Enhancement Scheme 2018 while supported by Waterways Ireland and Portrun Development Association.
An AED is an Automated External Defibrillator. It is a portable, simple to use, computerised device that can be used by anyone when someone suffers a sudden cardiac arrest to deliver a shock to the heart to allow it to resume its normal beating.
An AED can be used in such a situation to analyse the heart's rhythm and it will automatically recognise if there is a life-threatening rhythm that it can shock to stun the heart, allowing it to restore its normal electrical and pumping functions.
Lecarrow Benevolent Fund & Portrun Development Association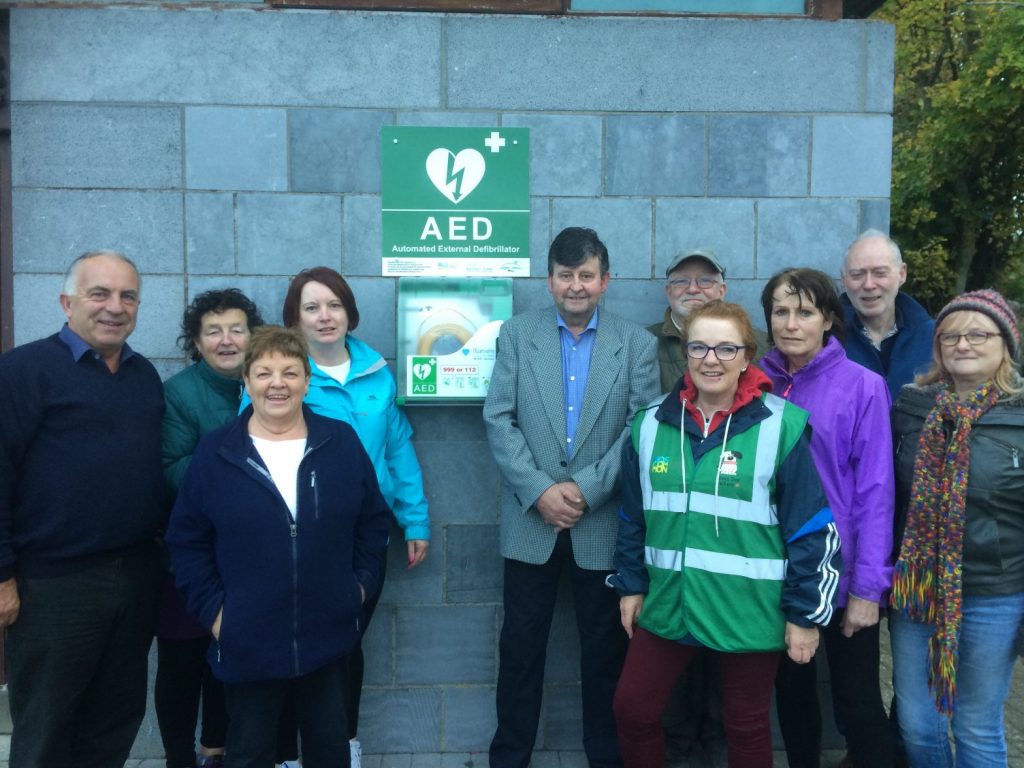 The Samaritan 350 AED