Portrun Development Association recently received a donation of spring bulbs for planting on the approach roads to the amenity at Portrunny Bay. The Casey family who run Casey's Londis including Supermac's and Papa Johns in Roscommon town have kindly donated spring bulbs for planting to Tidy Towns groups around Roscommon town in recognition of the great work undertaken by the various groups.
PRO of Portrun Development Association – Cora Mugan thanked the Casey family for undertaking this initiative and spoke about how the initiative would add seasonal colours to the amenity which is enjoyed by several visitors all year round.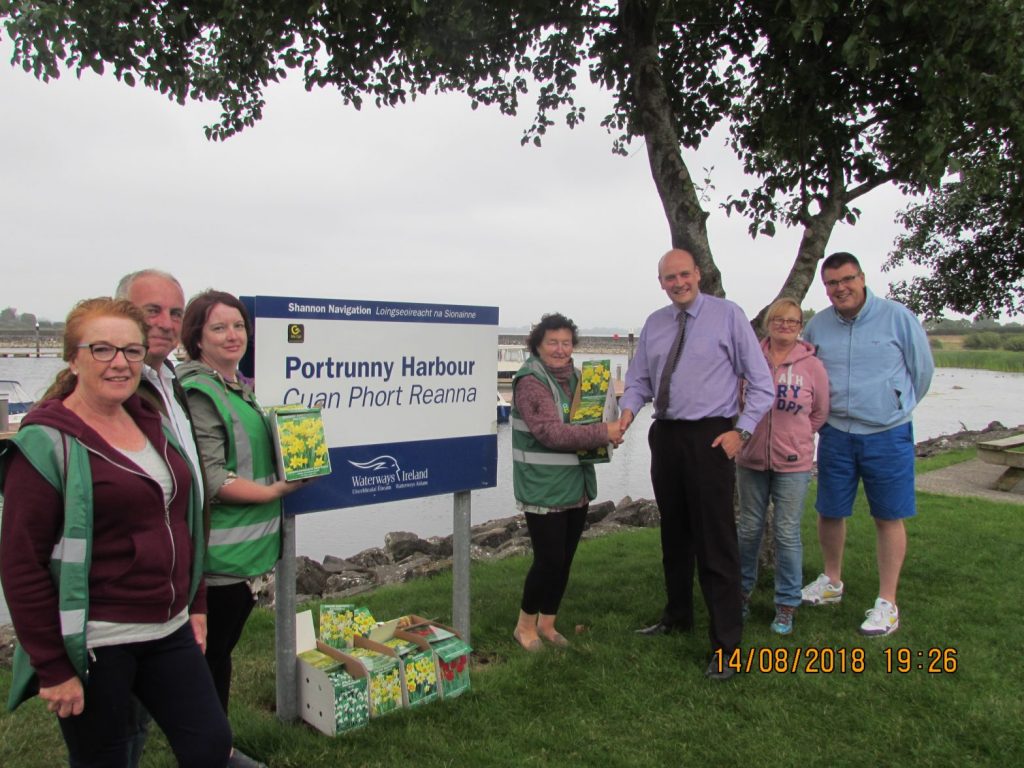 Jim McCausland (Casey's Manager)presenting Portrun Development Association with spring bulbs on behalf of the Casey family.