Portrunny Harbour is situated on the shores of Lough Ree along the River Shannon. The River Shannon is 259km in length, originates in the Cuilcagh Mountains in County Cavan and enters the Atlantic Ocean just below Limerick City.  
Lough Ree 'Lake of the Kings' is the second largest lake on the River Shannon.  The lake is almost 30km from Lanesborough in Co Longford to Athlone in Co Westmeath.  Lough Ree is notable for numerous interesting islands, including  Inchcleraun (Quaker Island).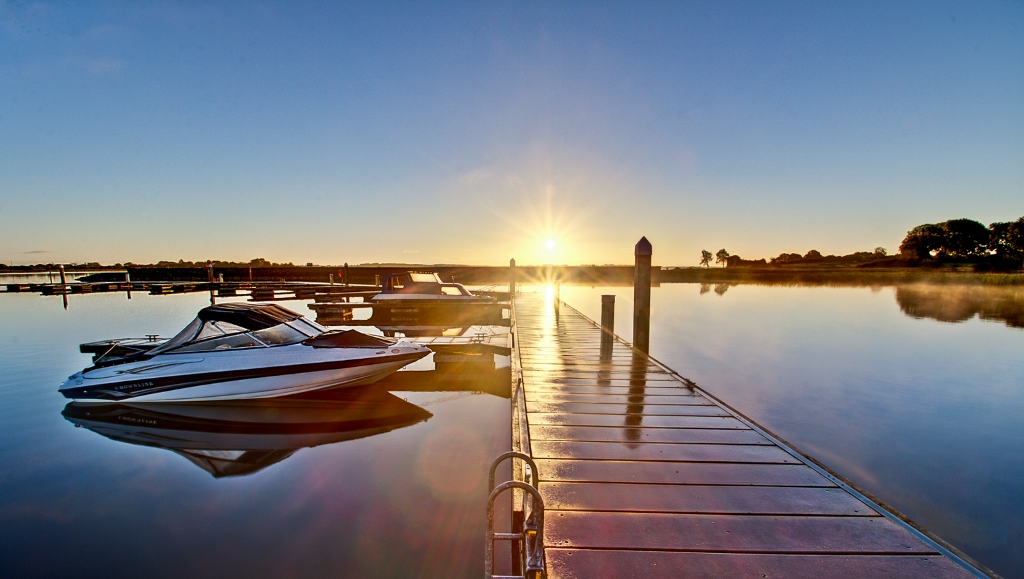 Portrunny is a popular amenity with its natural landscape and extensive shoreline. Portrunny is located within a Special Area of Conservation (SAC) and is a natural habitat for flora and fauna. The amenity comprises of a modern mooring facility, sanitary facilities a children's playground with picnic tables and car parking. Portrunny is a popular destination in the summer months for walkers and tourists. Some water based activities include boating and fishing, water skiing, canoeing, rowing and windsurfing.
The name Portrunny comes from Port Reanna in Irish. The name derives from Port Air Cinneach, meaning lay person in charge of a the monastery. Portrunny Bay was also known as Cruit Bay in the past. It is bordered by Rinanny Point and Cruit Point, two peninsulas on the lake. On the south side of Cruit Point is the adjacent Gailey Bay and on the north side of Rinanny Point is the River Hind. The River Hind divides the area of Ballymurry from Kilteevan.
Portrunny is the nearest waterway amenity to Roscommon town (located 8km away), the hinterland population is approx.563 people (Source: Census 2011).  According to Roscommon Development Plan (2014-2020) the town and environs has experienced a high level of population growth in recent years, and this growth pattern is anticipated to follow on for further years ahead. The plan further recognises the need to make adequate provisions to accommodate the health and recreational needs of a growing population including those with disabilities.
Photos curtsey of Mr Paul Doran.