Portrun Development Association partners with Leave no Trace Ireland. 
Leave No Trace is an outdoor ethics programme designed to promote and inspire responsible outdoor recreation through education, research and partnerships.  Portrun Development Association have been nominated by Roscommon Co Council to pilot the Leave no Trace initiative at Portrunny.
Members of the local community are invited to take part in a one day certified awareness course. The course is limited to 12 participants and is due to take place in Portrunny on Saturday 07th October 2017 between 09.30 – 16.00hrs. If you are interested in attending please contact us at info@portrun.ie.
The training course aims to engage with the local community, teach them how to promote responsible outdoor recreation awareness and to inspire responsible attitudes towards our natural environment.  The training is for anyone who enjoys the outdoors, walkers, cyclists, anglers and all users of the local amenities.
Portrun Development Association supports the seven principles of the Leave no Trace initiative;
Plan Ahead And Prepare
Be Considerate of Others
Respect Farm Animals And Wildlife
Travel and Camp On Durable Ground
Leave What You Find
Dispose of Waste Properly
Minimise the Effects of Fire
More information can be found on www.leavenotraceireland.org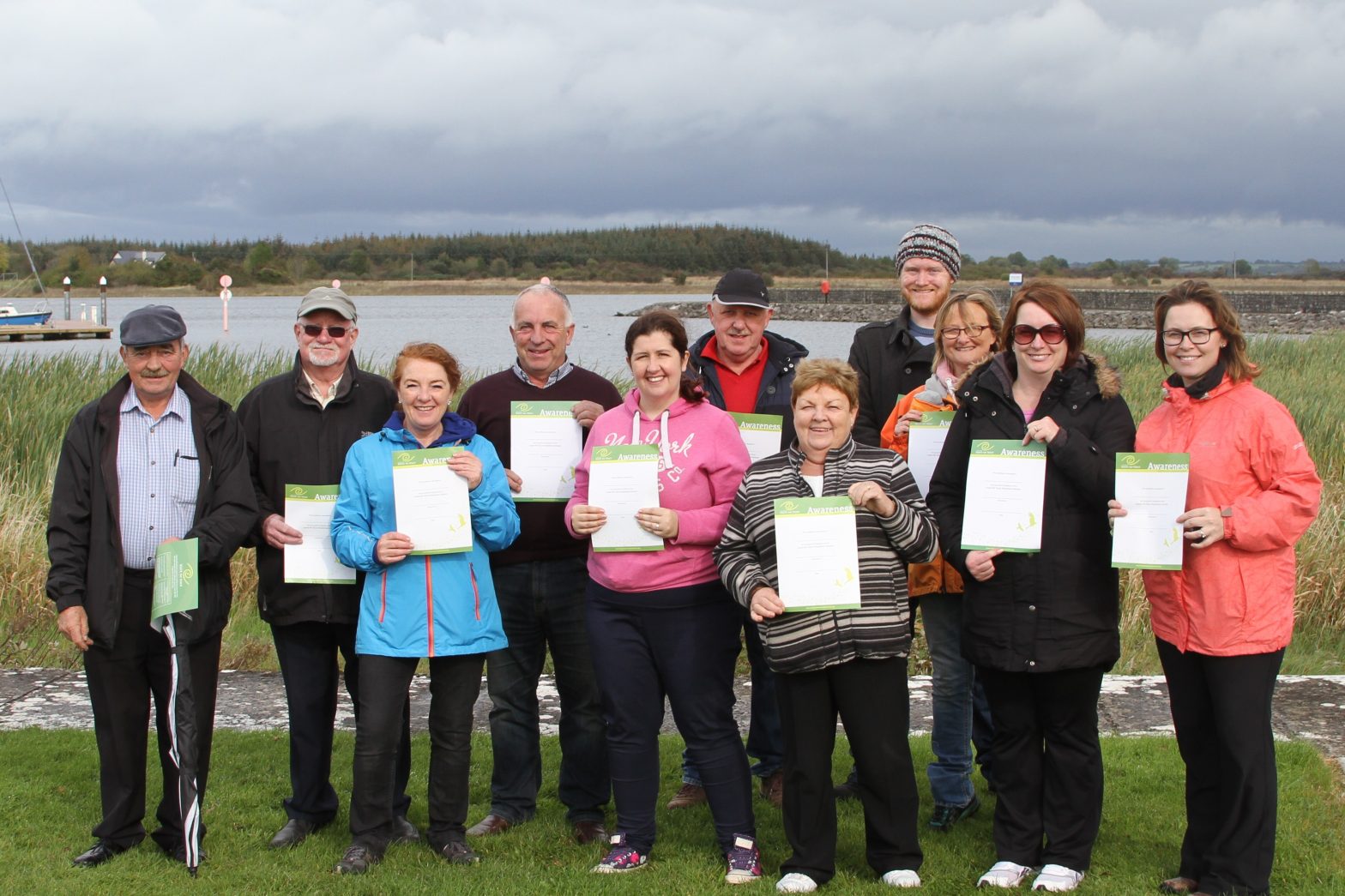 Photo shows Portrun Development Association and the local community with their certificates following the one day awareness course as part of the Leave no Trace initiative.