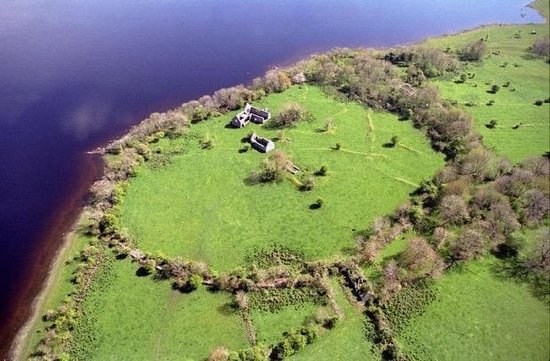 Inchcleraun(Quaker Island)
There are some thirty islands in Lough Ree. Portrunny Bay overlooks islands of Inchcleraun, its adjacent islands are Muck Inish (pigs island), Sledge Island and Dog Island (named after water dogs i.e. Otters). And a little to the north Clawinch (a mound). The mainland on the other side of these islands is Newtowncashel and Elfeet Bay in Co. Longford. Inchleraun is one and a quarter miles, 2 km from Portrunny. The island is 600m wide and 1 mile, just less than 2km long.
Pre-Christian
Legend suggests that a sister of Queen Maedbh of Connaght was Clorina who lived here in the first century and that this is what the name Inchcleraun or Inish Clorain derives its name from. Clothru was daughter of Eochu Feidhlech and Sister of Queen Medb of Connaught Folklore informs us that Queen Medb went to war with King of Ulster to get a bull equal to that of her husband King Aihill.  She brought the prized animal back to Connaught. Medb retreated to Inchcleraun in her later years. Legend goes that Forbaid son of the King of Ulster wanted revenge and so he killed her with a stone from a slingshot from Longford shore while she was bathing.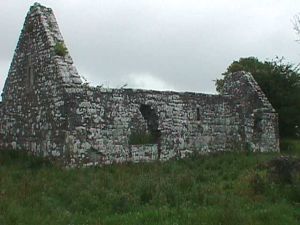 A Christian Island
A Christian Island
A reference is made to the island in 520AD that Diarmuid son of Lugha of the Hy-Fiachra tribe and descendant of Daithi the last pagan king of Ireland lived here. He set up a monastery here and kings, poets, bishops and sages came from all over Ireland and overseas to St Dermot. It was once called Oilean na Seacht dTeampall, island of the seven churches.
    There are currently 7 church ruins to be found on the island:
Teampall Clogas,the bell tower is situated in the center of the island. It is square in shape bonded to an oratory. It is 30 ft, four storeys high. The adjoining church is 34 by 16ft.
Teampall Diarmuid is 8 by 7 ft dates from 6th century.
Teampall Mor, big church. It is 47.5 by 21.5ft, consisting of two rooms and a cloister. A number of fragments of carved stone are evident.
Chancel Church named after a type of arch that was used.
The church of the dead.
Women's Church. This is separate from the others. Legend says that if a woman should worship in Teampall Mor she would die within a year.
Teampall Murray.
There is also evidence of ancient graves and other dwellings.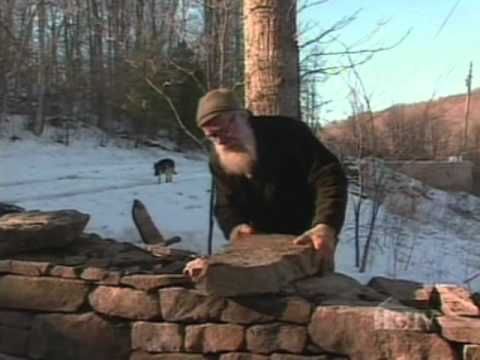 Quaker Influence
It was during the proprietorship of Lady Featherstone in the early 1800's that the island was leased to a new tenant-a certain Edward Fairbrother, the Quaker  who has become famous, in as much as the island has been named ,ever since his time, Quaker Island. And so its is known today to all the people in the vicinity of Lough Ree but few could tell you that the mans name was Edward Faribrother.  The stories about him live on. He is said to have taken the stones of the monastery to build a house, the ruins of which can be seen . This deed brought down a predictable curse on him, which caused his cattle to go berserk charging madly around the island until they plunged into the late and were drowned 
An Excerpt from Lough Ree and Its Islands by Sean Cahill, Gearoid O Brien and Jimmy Casey