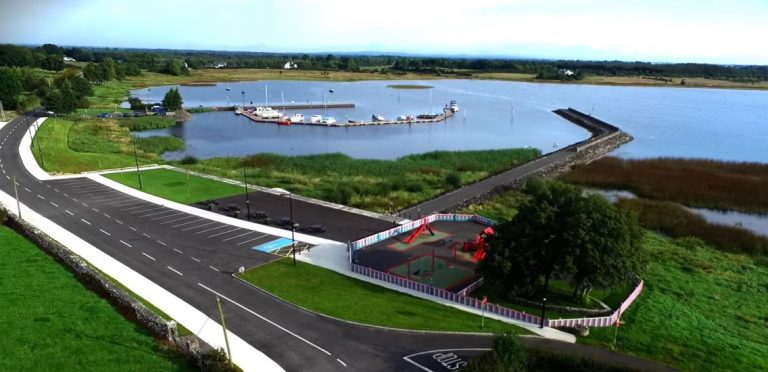 In the 1970s, the increasing popularity of Portrunny as a water amenity area encouraged Roscommon County Council to construct the first stone jetty for boats and cruisers to moor overnight in the harbour. In 2006, Waterways Ireland invested in a new marina with floating jetty to include 24 berthing spaces, upgrading the existing breakwater and sanitary facilities for visiting cruisers and boats. In 2016 Roscommon County Council carried out flood elevation works at Portrunny, including road resurfacing and installing pavements and lighting.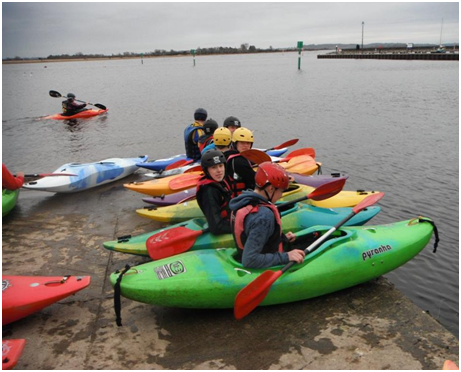 Today the harbour is a popular location for triathlons, boat rallies, kayaking, fishing, jet skiing, walking, cycling, cruising and sailing. The rich heritage of the surrounding area is now highlighted in our new Portrunny Heritage Trail which takes walkers and cyclists to some of the most significant heritage sites in the locality. For those interested in nature, the wonderful biodiversity of the plants and wildlife around our shoreline is second‐to‐none! Some very rare waterside plants can be found growing here, and the host of migratory wildlife as well as our permanent lodgers make Portrunny the ideal place for nature walkers and photography enthusiasts.
Portrunny has wonderful tourism and recreation potential. Our aim is to further develop the area to support current activities while protecting and enhancing local culture and the environment.
Amenities include
Angling
Mooring facilities for boats
Children's Playground
Pinic area
Public toilets
Walking
Cycling
Kayaking
Camping (Gailey Bay 2 km from Portrun)